In 1838 two ships are sailing bound for Australia, aboard the Zebra is Samuel Johann Nietschke and on the Prince George is Johann Georg Kalleske. They are both pioneering grapegrowing families who make the Barossa their new home. Now step forward 130 years in time to 1968 and these two families join when John Kalleske marries Lorraine Nietschke. Their sons Tony, Kym and Troy run the vineyard and the more recently established winery.
However it was Lorraine's forebears who originally made wine well before the current Kalleske boys decided to try their hand. The Nietschke family established a winery on the banks of the Jacob's Creek soon after they planted vines in the 1840's.
To honour Lorraine's lineage and the inspiration they have bestowed these wines proudly bear the Nietschke name.
Nietschke wines are sourced from a variety of traditionally and sustainably farmed vineyards from across the Barossa Valley.
---
Winemaker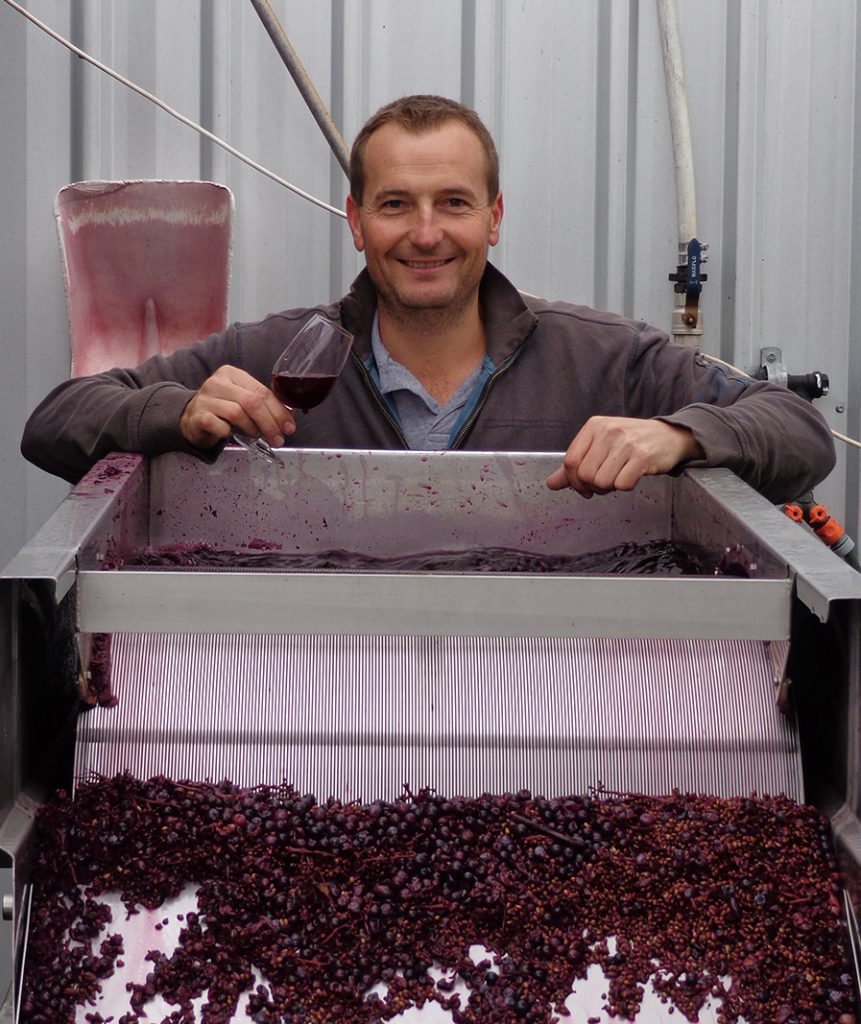 Troy Kalleske is a seventh generation Barossan and in 1999 Troy graduated with a Bachelor of Agricultural Science (Oenology) Degree from the University of Adelaide, achieving a distinction average. Troy was the first Kalleske to venture into the field of winemaking and during his studies Troy was awarded no less than three scholarships, including the prestigious South Australian Wine and Brandy Industry Association Medal for Bachelor of Agricultural Science (Oenology).
Following university, Troy was selected for the Southcorp graduate winemaker program where he gained valuable experience winemaking at Seppelt Great Western, Lindemans, Penfolds and Seppeltsfield fortified winery. On completion of the graduate winemaker program, Troy continued winemaking for Southcorp at Penfolds, Barossa Valley. Troy has also completed a vintage with Rolf Binder at Veritas Winery and Miranda Wines, and in keeping with the increasingly global wine business he left Australia and gained valuable international knowledge of the industry as Harvest Enologist for Kendall-Jackson at Vinwood Cellars in Geyserville, Sonoma County.
In 2002, after 149 years of farming and grape growing by Troy's family, Troy and his brother, Tony, took the next step and established Kalleske Wines. Troy was the first Kalleske to pursue winemaking after seven generations of grape growing.
A number of years after the establishment of Kalleske Wines, Troy wanted to showcase some of the dedicated high quality growers from across the Barossa Valley so the Nietschke Shiraz was born, named in honour of his mother Lorraine.
Troy has received numerous accolades in recent years with one of the most prestigious being the "2008 Barossa Winemaker of the Year" title awarded by the Barons of Barossa. Troy has rapidly gaining recognition as one of the Barossa's and Australia's best young winemakers.
---
About the Barossa Valley
Wine has been a way of life in Barossa Valley since 1842. Fast forward to today, and Barossa is home to more than 550 grape growing families, many with the sixth generation still working the same plot of land, supplying quality grapes to more than 170 wine companies.
The best Barossan wines sit comfortably alongside the great wines of the world. Barossa Shiraz has led the way as regional heroes, with Cabernet Sauvignon, Mataro, Grenache, Semillon and Fortified wines all contributing to Barossa's standing as Australia's global wine region.
Barossa incorporates both the Barossa Valley and Eden Valleys, making it one of the only wine regions in Australia to have neighbouring warm and cool climate growing conditions.
With such a diversity of growing conditions and soil types across both valleys, and vineyards that have been tended by hand for many generations, you are bound to find a wine to call your own.
SOURCE: barossawine.com